Packaging standard in the form of a ribbon envelope
For each order you will get this package included in the price. Your gloves will then go to you in an elegant paper envelope. Inspired by one gift I received, I created a classy simple elegance of folding envelope and gift wrapping at the same time. The shade chosen for these packages generally describes me as a person and contains my whole story and tradition of the craft. I use the ribbon in silver-gray to print on the cover, and at the same time I have a beige - golden. I trust that the gloves wrapped like this will make you happy.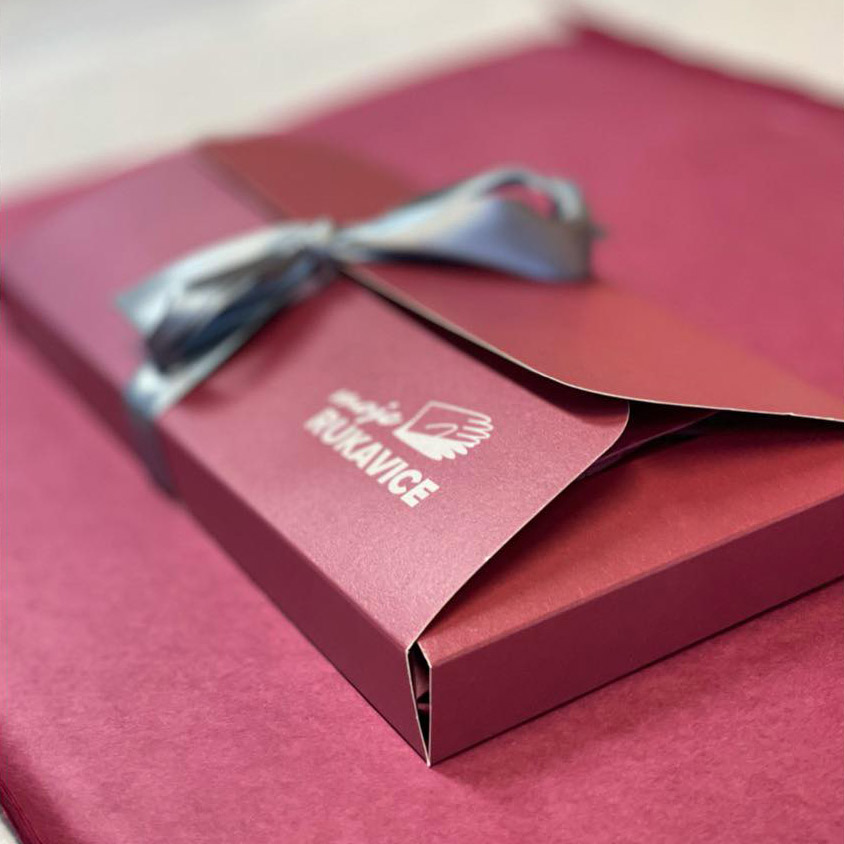 LUXUS Packagin
This package is more luxurious in a beautiful drawer. Particularly original is the glove extension mount, which is in the form of a small leather glove. For an extra charge of 210 CZK you will make your product an even more luxurious gift. Here you have a choice. The drawer should also serve as such a "box" for storing the gloves while you are not wearing them so that they can wait for the next season to come. The drawer is handmade, in a Czech company, where I worked on the prototype for several months before this final model was created. I believe that in this form you will have solved luxury packaging of any glove.